Regular price
Sale price
$102.00
Unit price
per
Sale
Sold out
Love to add some music-by-women to your collection but not sure where to start? Let us curate a special selection just for you! This takes some of the guess-work out of choosing vinyl gifts for loved ones, too! We'll put together a collection of records, based on your favourite artists. There'll be some of your favourites and some surprises, that we think you'll like. You can choose a lucky-dip selection, or ask us to show you first, if you're not keen on surprises.
Here's how it works:
Select the bundle size you'd like, and whether you'd like a surprise, or if you'd like us to show you the selection before sending it.

Go through to checkout, and in the comment box, tell us up to five of your favourite artists/records, so we know where to start. eg. Taylor Swift (1989), Nina Simone, Ella Fitzgerald, Maple Glider's latest & Frente. You can specify fave records if you like! Or you can be less specific and choose a genre or decade for us to work on for you. 

We'll start with your faves and curate a selection we think you'll like. This will be made up of new and pre-loved records to the value of your order. This can take up to 2-3 weeks depending on whether we have the right records in stock.

If you choose to check the bundle first, we'll be in touch to show you what we've chosen so you can confirm it. Or, if you prefer a lucky-dip-style surprise, we'll wrap it up and be in touch to let you know when your order is on it's way to you or ready for in-store pick-up! 
Bundle sizes:
Help Me Get Started $150 bundle:
around 2-4 new and/or pre-loved vinyl LP records chosen for you, to the value of $150.
Expanding My Collection $200 bundle: 
around 3-6 new and/or pre-loved vinyl LP records chosen for you, to the value of $200.
I Love Music $300 bundle:
around 5-8 new and/or pre-loved vinyl LP records chosen for you, to the value of $300.
I REALLY Love Music $400 bundle
: 
around 8-12 new and/or pre-loved vinyl LP records chosen for you, to the value of $400.

NOTE: The images shown for each bundle above are just an example of what your bundle
might
include, but your custom bundle will be different because it's selected just for you!!
Share
View full details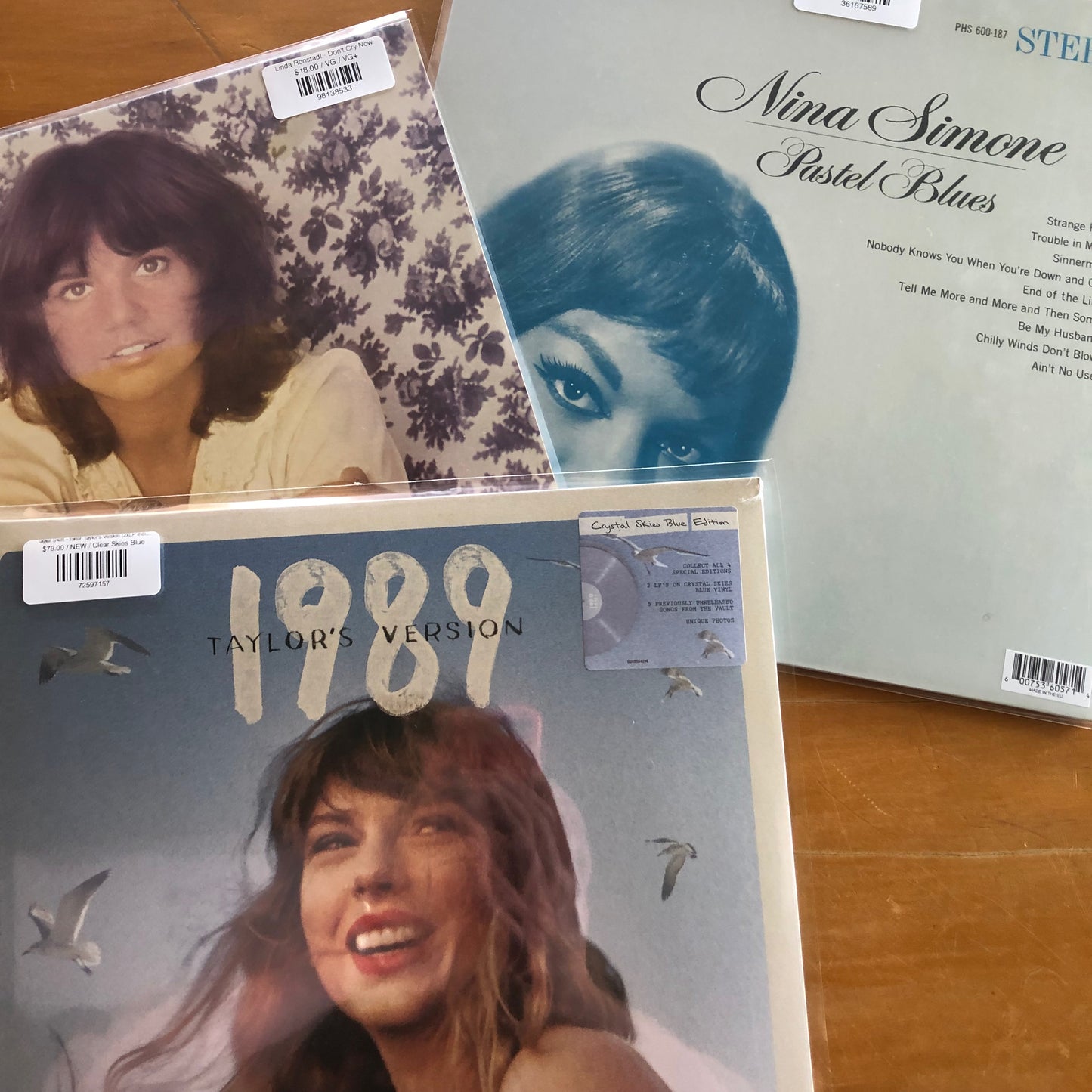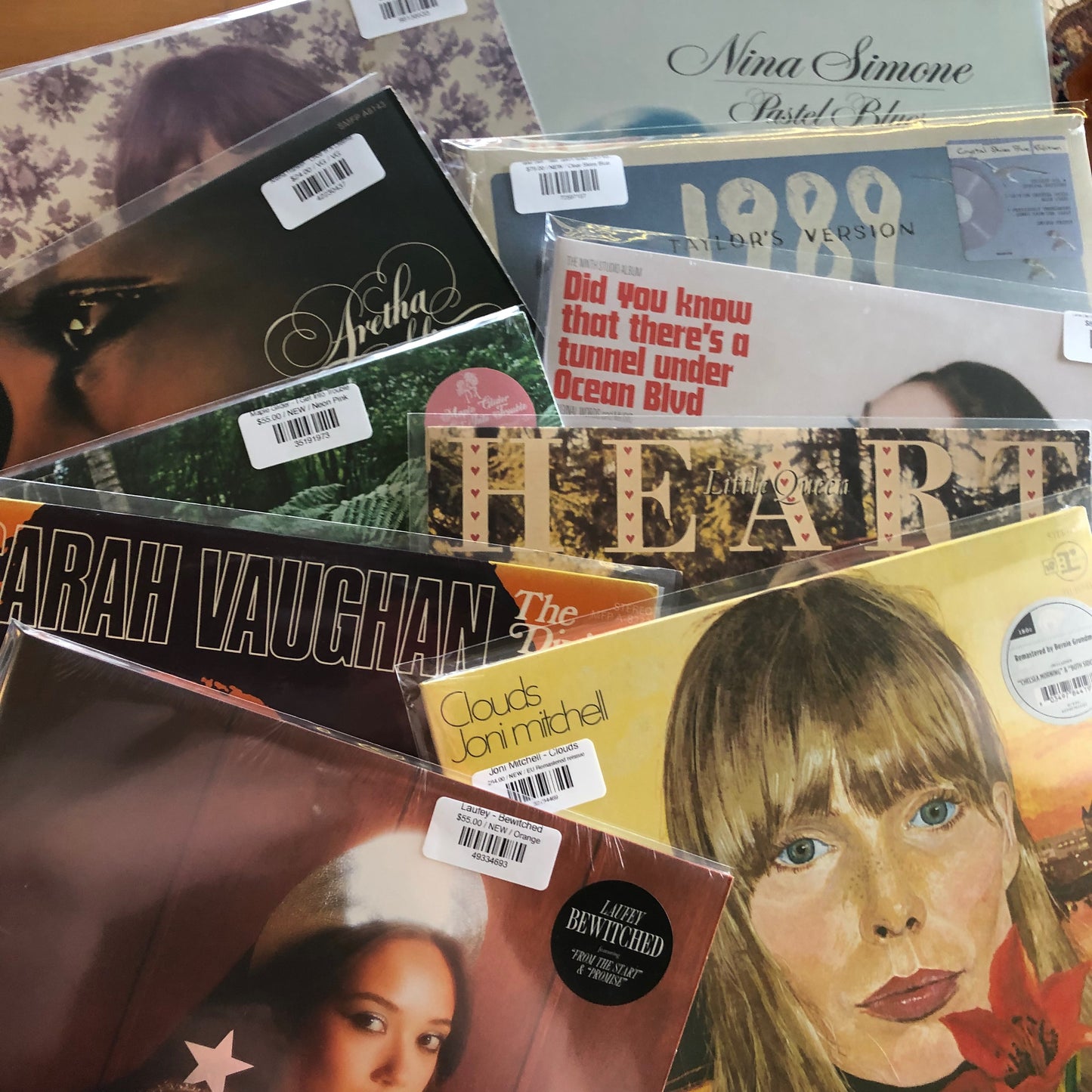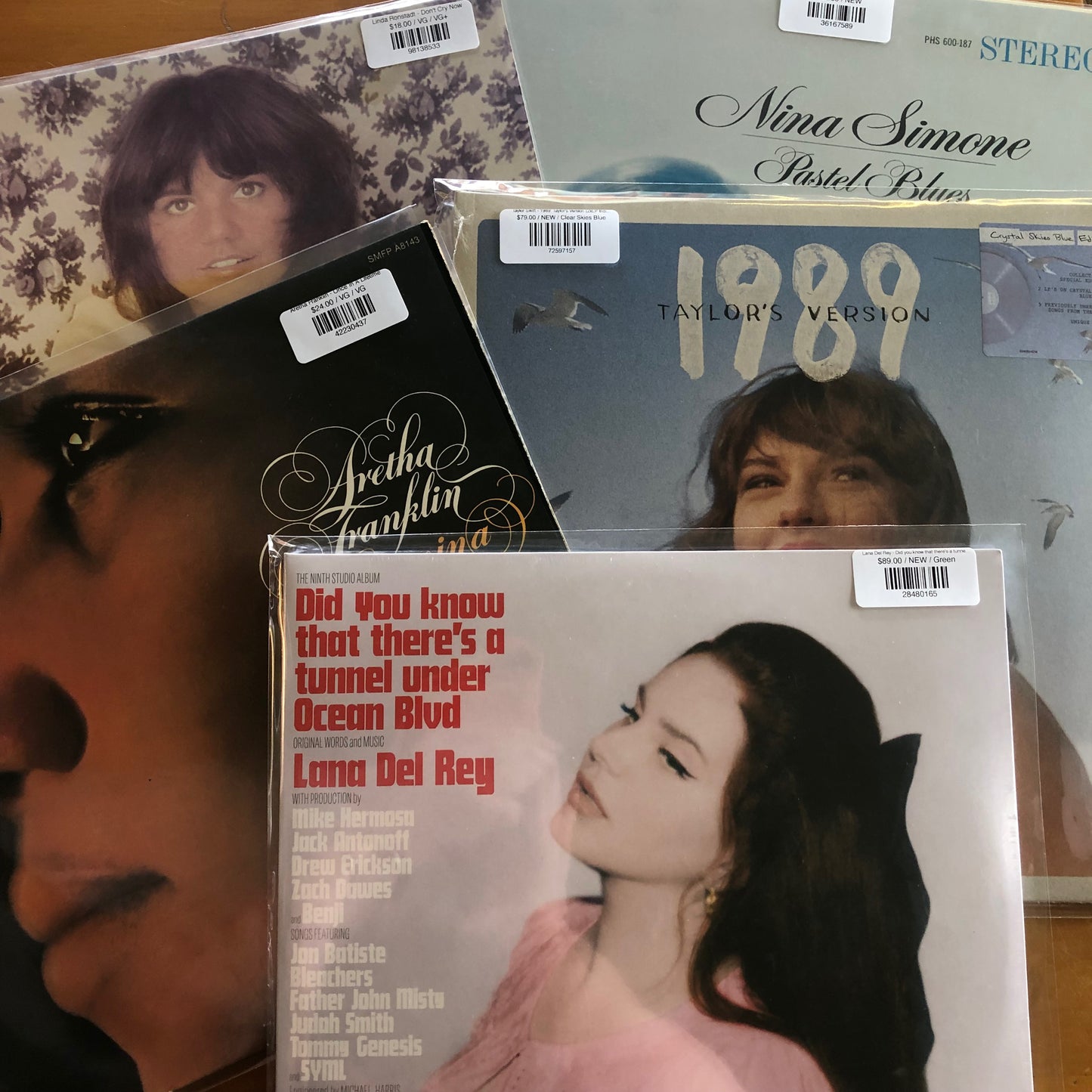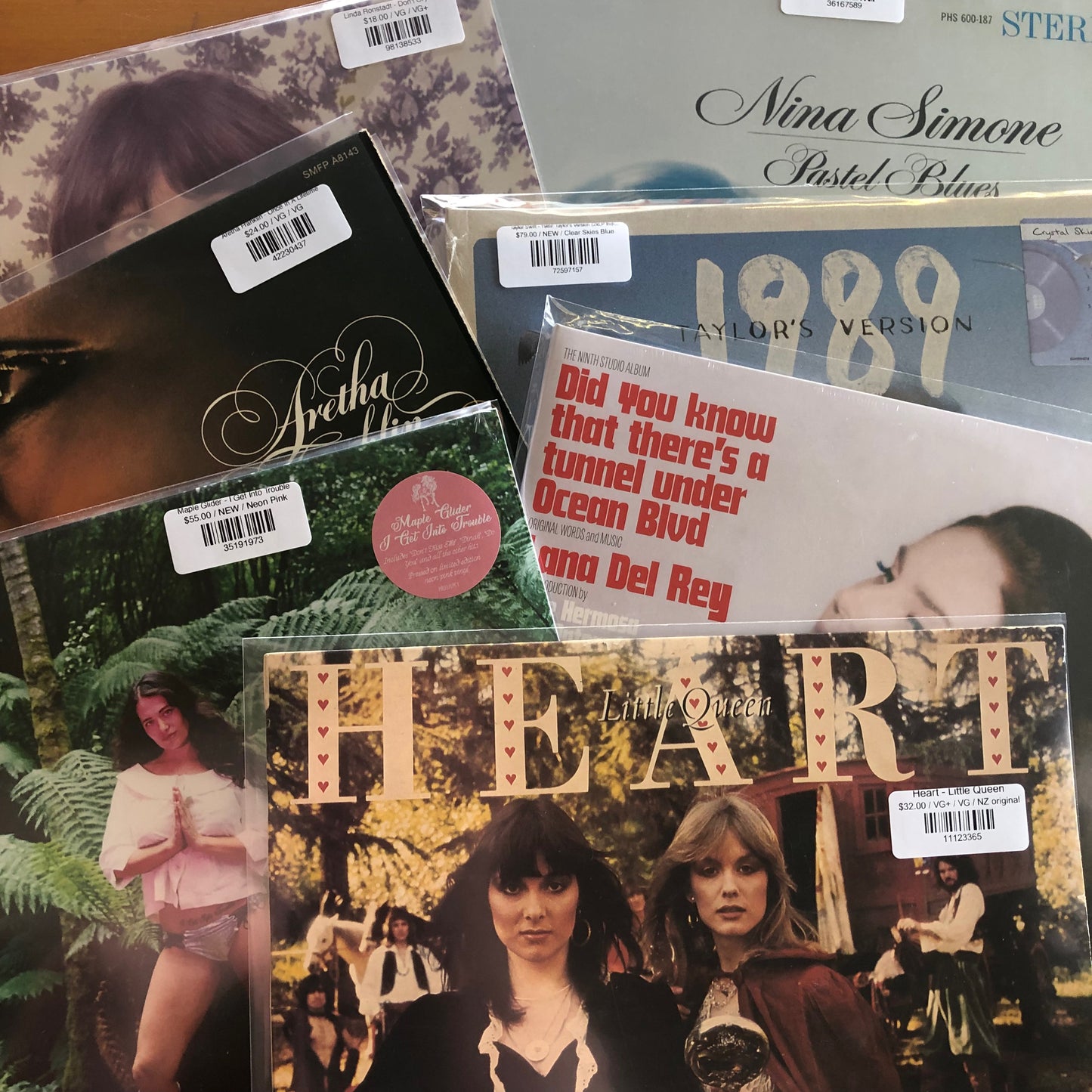 Collapsible content
Shipping & Pickup

What does shipping cost?
We have a range of options for shipping and delivery:


- Standard postage within lutruwita/Tasmania is $8
- Express postage within lutruwita/Tasmania is $14.
- Standard postage to mainland Australia is $12.
- Express shipping to mainland Australia is $18.
- Standard shipping is FREE for all orders within Australia over $150.
- Standard shipping to NZ is $22.
- Express shipping to NZ is $32.
- Local Pick-upis FREE and contactless, from our store during opening hours.

Large/heavy parcels may incur an additional shipping fee. We'll contact you to confirm delivery costs and any additional payment required.

Postage options will be offered to you at checkout. We will contact you if an additional shipping payment is required for your order.

Tracking is included on all items posted. 

Insurance is available on all parcels over $100, for an additional fee. Please contact us if you require this service.

How soon will I receive my order?

Your order will be shipped within 3 business days, unless we are exceptionally busy. All parcels are sent via Australia Post and if you're outside Tasmania will usually take between 5-6 days after shipping, to reach you. Orders to New Zealand will take 6+ business days after shipping. Express post parcels will generally be received between 1-2 days after shipping. The delivery time will vary depending on your location. Please check your Australia Post Network for actual delivery times and allow extra time for delivery at busy times, like Christmas. If you require a parcel urgently, please let us know and we will endeavour to send it out within 24 hours. Please note, postage is currently slower than usual, due to COVID19. 
Environmentally conscious postage

Orders are packed using a protective cardboard mailer, or re-used cardboard boxes. Where extra padding is needed, we use compostable honeycomb wrap, re-used bubble wrap, recycled brown paper, or re-used clean paper. We use brown paper tape and eco-shipping labels. All packaging materials can be composted in your home compost system, recycled, or used as sheet mulch. 

Of course, the elephant in the room is that you're buying plastic. It's our preference to stock well made, second-hand records, and those made from recycled or bio-plastic content, where possible. Our hope is that you'll take them home and love them for life.

All records come in a sturdy, clear, 90 microns CPP plastic sleeve. Seriously damaged or missing inner sleeves will be replaced with poly-lined paper sleeves. These are are not intended to be single-use plastic, but are intended to provide long-term archival protection for your records, so they last a lifetime, if well cared for. Please let us know if you'd rather not receive your record in a plastic sleeve.

All our shipping is carbon off-set.

All packaging materials we receive are re-used for postage, recycled (plastics only), or composted in our garden.
Returns policy

If you find an item in your order is damaged, faulty or not as described, please email us with photos and a clear description of the problem, within 7 days, to organise replacement of goods, or full refund of the product value. 

We do not accept returns from customers who have changed their mind about a product. This is because we understand the environmental impact and waste involved in packaging and shipping parcels across the country, and aim to discourage fast and wasteful consumerism where possible. We aim to provide clear descriptions on all product listings and we're very happy to assist you in making your purchase. We want you to be thrilled about what you choose. Please choose wisely. 
Condition Grading

Condition grading of preloved vinyl

We grade the cover (sleeve) and vinyl (record) separately, so you know what you're getting.

The price label will show an abbreviated rating – first, the rating for the cover, and second, a rating for the vinyl record (e.g. VG/VG+).

The grading categories are:


Near Mint (NM)

The cover (sleeve) should have no creases, folds, seam splits, or noticeable defects.

The record will be in near perfect condition with no imperfections during playback. It may have evidence of slight handling.

Very Good Plus (VG+)

The cover may have slight wear, indents, cut marks or a slight split seam.

The record will show some signs that it has been played. Any defects should be cosmetic and not affect playback. The record may show some signs of wear and have slight scuffs or very light scratches that don't affect the listening experience.

Very Good (VG)

The cover may have some signs of wear and noticeable indentations or cut marks. Any ring wear should be faint. Labels may be marred by writing or have tape or stickers (or their residue) attached.

The record may emit surface noise upon playing, especially in soft passages and during a song's intro and fade but will not overpower the music. Groove wear will start to be noticeable, as with light scratches that will affect the sound.

Good Plus (G+), Good (G)

The sleeve will have seam splits. Tape, writing, ring wear, or other defects will be present.

A record in Good or Good Plus condition can be played through without skipping. But it will have significant surface noise, scratches, and visible groove wear.

Fair (F), Poor (P)

The sleeve barely keeps the record inside it. Inner sleeves are fully split, crinkled, and written upon.

The record is cracked, badly warped, and won't play through without skipping or repeating. The picture sleeve is water damaged, split on all three seams and heavily marred by wear and writing.